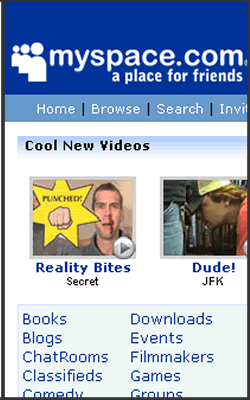 It is perfectly logical that Rupert Murdoch's News Corp that owns MySpace would use it to trial new features and services that will be of use across their vast empire of media companies.
To this end, MySpace will be launching MySpace News, expected to launch into Beta later today.
They will be scraping news site across the world and presenting them in the same way that Google News does so successfully.
Once the stories are presented to the MySpace users, they'll be able vote on the quality and content of the stories, in much the same way as Digg users currently do.
So it looks like they've taken Google News and Digg and glued the two together.
We're not sure if Rupe has this one right, as it's widely known that the younger end of the population doesn't really care that much about news.
Time will tell if they choose to spend their leisure time (as that's what MySpace is) reading news stories and voting on them.
Myspace News (still currently private)