Apple has released a significant upgrade to its Final Cut Studio package, a high-end bundle of video editing applications for pros and rich enthusiasts alike and Final Cut Server.

The Final Cut Studio 2 package includes Final Cut Pro 6, Motion 3, Soundtrack Pro 2, Compressor 3, DVD Studio Pro 4.2 and a new app called Color, described as a, "professional colour grading and finishing application."
Also new is ProRes 422, a new full raster, 10-bit 4:2:2 post production format that produces stunning HD quality at "SD file sizes," with Apple claiming that industry heavyweights like Panasonic, Sony and RED are also feeling the love for the format.
Motion 3 now offers a 3D environment, paint and new drag-and-drop camera behaviours, vector based paint tools, and a match moving tool for mapping images or effect to the path of any other object.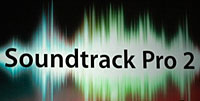 The Soundtrack Pro 2 audio editor adds tools for multitrack editing and surround mixing with a new Conform tool which makes it easier to precisely align effects and dialogue with footage.
Apple's encoding tool, Compressor 3 offers a more streamlined interface with a simplified workflow, and extends support for codecs such as MPEG-2 and H.264 with presets for television, Web, iPod, Apple TV, DVD and mobile phone delivery.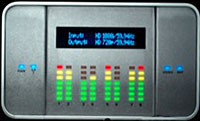 Finishing off the package is DVD Studio Pro 4.2 which takes care of SD and HD DVD authoring.
In line with its professional status, Final Cut Studio costs a ruddy packet, retailing for a whistle-inducing £849 (current version users can upgrade for £329, otherwise it's £449 for all other Final Cut Studio users).