Joost went 'off air' yesterday – ie. no one could use it to access TV programmes.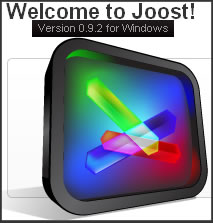 All was revealed today as to why. The SSL certificates that are used to encrypt all communication between the clients and the Joost servers ran out, as certificates do each year.
Much to their embarrassment, Joost had hard-coded the details of the certificate into their client software. Now they've extracted it, they need to release a new build, hence the 0.9.2 release.
Knowing they'd be offline while the software was being rebuilt, they've upgraded their Long Term Storage machines replacing them with ones that are four times more efficient. They're hoping this will straighten out any problems that might have been present with stuttering video delivery.
As Dirk-Willem from Joost says, "this is all part of being a beta."