The news for Sony and their PlayStation 3 just keeps getting worse.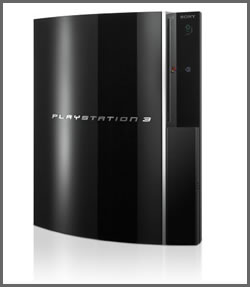 Early pre-UK-release signs weren't promising, nor were they looking any better when the UK PS3 was selling for £100 under their release price, a couple of days beforehand.
On the positive side, Sony did claim to sell 165,000 consoles in the UK in the first week – making it the UK's fastest selling home console to date.
Now the official Chart Track figures, that follow sales in the UK are reporting to gamesindustry.biz that sales of the PS3 in the UK have dropped by 82% during its second week of release.
Software sales are also suffering with "sales of the top two PlayStation 3 titles, Resistance: Fall of Man and MotorStorm, had dropped by over 60 per cent."
It's not looking much better for the PS3 in Japan, where Bloomberg is claiming that Sony has sold 812,000 PS3s since November 11, against a mighty 1.95 million Wii consoles by Nintendo.