There's been lots of speculation going around the various blog sites about the release of a new version of Microsoft's Xbox 360.
Yesterday Microsoft confirmed that the Xbox 360 Elite is a real product and will begin arriving in US stores on 29 April with an expected retail price of $480.
The confirmed spec of the 360 Elite is a combination of a 120Gb hard drive, new accessories bundled in, and to all of those HD TV fans, an HDMI port built in. Oh, and a return to a black case like the original Xbox. Microsoft tell us that the retail price of all of the bundled bits is over $600 if bought separately.
The HDMI port is an interesting move – yes it will make it simpler to get High Def screens connected (if you have a screen with an HDMI in port), but importantly it will let Elite owners play protected HD-DVD discs on the long-discussed add-on HD-DVD drive. HDMI connection is needed for the HDCP content protection scheme.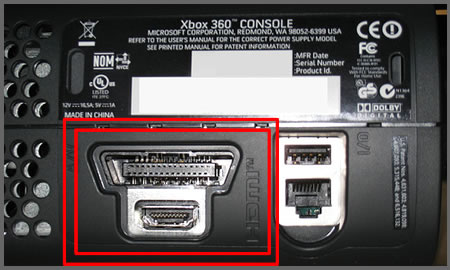 The new, large hard drive is a big step up from the previous version of 20Gb to 120Gb – all the more space for Microsoft to sell you TV shows, films and software to download – oh … and save you game positions to as well of course.
The hard drive is detachable and will also be sold separately so standard Xbox users will be able to get hold of them too. Expected US price is $180.
Alongside the goodies above are an Xbox 360 Wireless Controller in black and a headset, in … err, black. Do you get the black theme? There'll be a couple of other new bits available separately too, a Play & Charge kit for the the wireless controller ($20) and a black rechargeable battery ($12)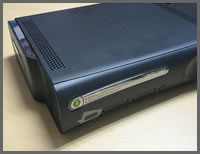 Peter Moore, Corporate Vice President – Interactive Entertainment Business, Microsoft, turned the hyperbole meter way up to deliver the following, "Today's games and entertainment enthusiast has an insatiable appetite for digital high-definition content. Xbox 360 Elite's larger hard drive and premium accessories will allow our community to enjoy all that the next generation of entertainment has to offer."
It's worth noting that the first shots of the Elite, while looking slightly underground, are in fact taken by 'Major Nelson,' the pseudonym for Larry Hryb, Xbox Live Director of Programming. So 'leaked' photos are now coming from official sources!
Images courtesy of Major Nelson