Microsoft says that its new Vista OS is flying off the shelves quicker than, err, hot software off a shovel, with a claimed 20 million copies shifted since its January 30 consumer release.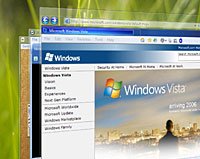 Microsoft's Corporate VP Bill Veghte was clearly a chuffed fella, "We are encouraged to see such a positive consumer response to Windows Vista right out of the gate," he purred in an official statement released on Monday.
"While it's very early in the product lifecycle, we are setting a foundation for Windows Vista to become the fastest-adopted version of Windows ever," he added.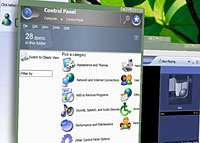 The figures seem to stack up well against the 17 million copies of Windows XP sold in the two months following its release in 2001, but the PC market has increased exponentially since then: according to IDC, total worldwide PC shipments hit 136 million units in 2001, a figure dwarfed by last year's 227 million total sales.
There seems to have been a bit of gentle manipulation with the figures by Microsoft too. As well as the boxed copy and new Vista PC sales, the company cunningly included those folks who had bought an XP PC over the holiday season and then gone on to redeem their free Vista upgrades later.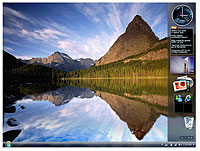 Although Windows marketing director Bill Mannion acknowledged that the upgrade program had nudged the sales figures in an upward direction, he played down the numbers saying that upgraders didn't make up the "core component of the 20 million."
A shift to higher-end versions of Vista has been also reported by both Microsoft and the PC makers, with Mannion saying that the pricey Ultimate edition has been doing good business: "We have relatively modest expectations for Ultimate, but it's exceeding that on both new PCs and the packaged product."