There's been three weeks of hoo-har in the UK about television stations using Premium Rate Telephone Services (PRS) to extract income from the phone-willing programme viewer. Whole TV channels have been stopped in the process.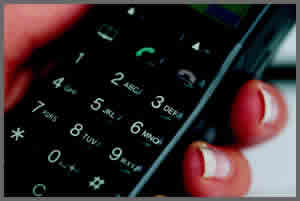 Ofcom has just announced that it will be carrying out an inquiry into the whole area.
It sounds like there's going to be a few feathers ruffled. Viewers and a range of other stakeholders have raised serious concerns with Ofcom regarding apparent systematic compliance failure on the part of a number of broadcasters, whose actions appear to contravene existing consumer protection rules.
Hearing how serious this is, does give clues as to why the TV stations acted so swiftly in suspending the availability of their PRS.
Many have criticised some UK broadcasters for creating programs whose sole driver appears to be collecting as much money as possible from the viewers.

The inquiry will be led by Richard Ayre, a former Deputy Chief Executive of BBC News. He is expected to receive extensive input from the premium rate services regulator, ICSTIS, who are already investigating a number of individual cases.
The fragile relationship between TV viewer and the TV stations appears to have been damaged further by the PRS announcements over the recent weeks.
Ofcom Chief Executive, Ed Richards said: "Widespread concern about the use of premium rate telephone lines by broadcasters and editorial standards in those programmes has raised serious questions about trust between broadcasters and viewers."
The scope of the inquiry includes
Consumer protection issues and audiences' attitudes to the use of PRS in television programmes;
The benefits and risks to broadcasters in the use of PRS in programmes;
The respective compliance and editorial responsibilities of broadcasters, producers and telecoms network operators and others involved in those programmes;
The effectiveness of broadcasters' and telecoms operators' internal compliance procedures, guidelines and arrangements to ensure compliance with Ofcom and ICSTIS codes;
The inquiry will also propose recommendations on actions necessary to restore confidence and trust.
Ayre expects to report his findings to the Ofcom Board and the Content Board by early summer.