Although punters waited an eternity for the chuffing thing to be released, first-week retail sales figures for boxed copies of Windows Vista were almost 60 per cent down on sales registered for the first week for its predecessor, Windows XP.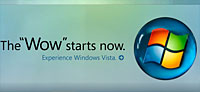 The figures, from the market research group NPD Group, calculated that the dollar value of Vista retail box copies shifted during the week of 28 January crashed 32 per cent compared to the value of XP box copies sold during its debut in October 2001.
It's not all bad news for Billy and the gang though, as the sales of new PCs running Vista went through the roof after Vista's launch, up a massive 67 per cent over the same period last year.
Conceding that direct comparisons are difficult as many stores were clearing out their XP inventory prior to Vista's launch, Chris Swenson, a software analyst with NPD commented that the figures, "still reflects a fair bit of growth."
Swenson added that the seemingly contradictory figures are down to consumers twigging that they need a beefier system to be able to run the bells and whistles of Vista, so some are going out and buying a new PC rather than upgrading.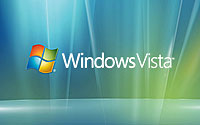 There's no such confusion with Office 2007 sales however, which recorded very strong retail sales, more than doubling the first week sales for Office 2003.
There'll also be much hand rubbing at Microsoft with the news that consumers are upgrading to the higher end versions of Vista, with the average selling price recorded at around US$207 – up two thirds on the average selling price of XP.
"So, although total dollars were down compared to XP, I think the preliminary data shows that Microsoft's gamble on a new high-end Vista SKU will help keep dollar volumes from declining as rapidly as unit volumes in the near term," observed Swenson.