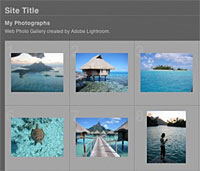 After a lengthy sojourn in beta, Adobe has finally released version one of its Photoshop Lightroom photographic software
Aimed at pro/enthusiast photographers, the software aims to "simplify photography from shoot to finish" by providing a simple interface for managing, adjusting, and presenting large volumes of digital photographs.
Boasting support for more than 150 camera raw formats, the program lets users edit, adjust and experiment with photographs while protecting the original data, whether it be in JPEG, TIFF, PNG or RAW formats.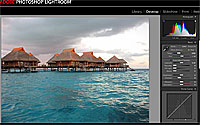 With more and more users shooting digitally and hard drives rapidly filling up with zillions of image files, there's gold in them thar hills for software companies providing solid image management tools, and Adobe is hoping to nudge ahead of respected rivals like Portfolio, ACDSee and iVew MediaPro (now swallowed up by Microsoft).
Naturally, Lightroom comes with a super-slick interface and a veritable shedload of tools for viewing, organising and managing your precious snaps, including batch processing, file renaming, DVD back-up and keyword searching.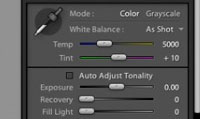 The new Key Metadata Browser comes with an improved ranking and rating system, sporting colour labels and a pick/reject system.
Photos can be fine tuned using tools for globally correcting white balance, exposure, tone curves, lens distortion, and colour casts, with "task-oriented modules" helping users get through typical workflow jobs.
There's also a new tool for tweaking hue, saturation and luminance, and Clone and Healing brushes for dealing with the pesky bits of dust that seem to head en masse for our Nikon's sensor the second we change lenses.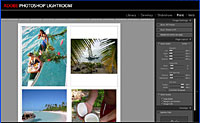 Photoshop Lightroom runs under Mac OS X 10.4 or Windows XP (and, presumably) Windows Vista, and will be knocking out for an upmarket £125 (excl VAT) before April 30 rising to a hefty £175 (excl VAT) after that date.