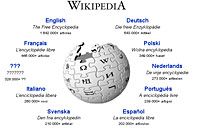 Wikimedia Foundation's popular Wikipedia online encyclopedia has now become one of the most popular websites in the US.
According to analysts comScore Networks, Wikipedia elbowed itself into a top ten place for the first time in January, with its 42.9 million unique visitors earning it a ninth place ranking.
This puts the site ahead of web big-hitters like The New York Times, Apple and Viacom, who ranked 10th, 11th and 12th in January 2007 by comScore's figures.
Although Wikipedia has hit the top ten spot in other countries, its rise in the US has been dramatic, with the site only managing a 33rd spot with 18.3 million unique visitors in January last year.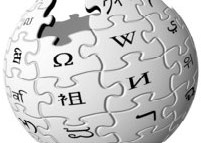 By July 2006 it has soared up to the 18th spot with 28.1 million unique visitors and by November it was hovering outside the hallowed top ten slot with 39.1 million unique visitors giving it a 12th place ranking.
ComScore explained that the Wikipedia total also includes other Wikimedia sites, like Wiktionary, Wikiquote, Wikibooks and Wikinews, but said that the vast majority of the traffic comes from the Wikipedia encyclopedias.
Although it seems like it's been around for ages, Wikipedia only started in January 2001 but can now boast 1.6 million articles on its English-language site, and over 5 million articles in other language sites.
Wikipedia sites also perform well globally, with comScore ranking them sixth overall in December 2005, ratcheting up a total of almost 165 million unique visitors.