Sky has rolled out a combined TV, broadband and telephony package, regaling under the snappy moniker of Surf, Speak and See.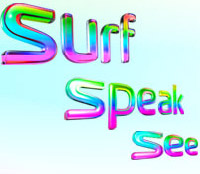 The deal serves up the usual "up to" 8Mbps connection, and comes with a free bundled wireless Sky router and a fairly generous 40GB monthly usage allowance, which should be enough to keep most multimedia fans happily gorging on new content.
Also bundled in the 'triple play' deal – for that's how we industry types describe these all-in packages – is over 100 digital subscription-only TV channels (plus over 200 other free to air digital radio and TV channels) and free UK evening and weekend landline calls.
The whole caboodle comes as a minimum one year deal priced at £26 monthly (with a one-off £20 connection fee) but punters will still have to shell out £11 a month to BT for the line rental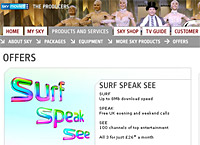 Before you get too excited and start flicking your cash in the direction of that lovely Mr Murdoch, bear in mind that the service is only available to customers close to exchanges already unbundled by Sky.
This currently works out at around 50 percent of the UK population, although Sky hopes to crank this up to 70 percent by July.
Commenting on their new offer, Sky boss James Murdoch shrugged off the growing competition from NTL and BT boasting, "I would say we are more confident every day with our short, medium and long term prospects."