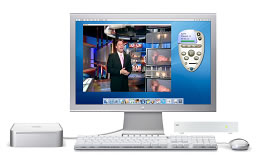 TiVo has been shipping their PVRs with an Ethernet port since their series 2 model, promising content delivered over broadband.
At CES this week they told the world a bit more about what they're going to do about it.
TiVo have signed deals with both Music Choice and RealNetworks to deliver music videos and songs to their panting subscriber's TVs starting "later in 2007."
The Real Networks deal is self-described as a "first-of-its-kind integration of the Rhapsody digital music service with the TiVo service," which will give TiVo subscribers access to over 3 million songs on-demand only using their TiVo remote.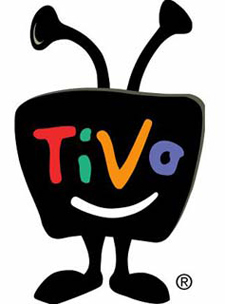 TiVoToGo for the Macintosh
TiVoToGo – the Tivo add-on service that lets subscribers burn the content they have on their TiVo to DVD and transfer it to portable devices – is now available on the Mac, a year after it was introduced for the PC.
They achieved this through a joint venture with Roxio, utilizing their Toast 8 Titanium software, letting subscribers transfer programmes either one episode at a time or automatically as soon as the TiVo DVR has recorded them.
The standard charge will be $99, but for a limited period it can be bought through the Roxio site with the bonus of getting a FREE TiVo Glo remote.
Emmy Award
TiVo has had a pretty long path to where they are now, which at times has been a little bumpy, so we imagine there is much happiness when they heard that its Interactive Advertising Platform was presented with the Emmy Award for Outstanding Innovation and Achievement in Advanced Media Technology.
The collective ears of the advertising business must be ringing when TiVo's CEO, Tom Rogers said, "We have proven that consumers will opt in to an advertising message if relevant and provided the ability to not miss their favorite shows." The Ads-types will see grasp hold of this, praying that this will lead them out of the valley of (income)-death.