In just six months, image spam has become so prevalent that it now represents a hefty 35 per cent of all junk email, according to internet security firm F-Secure.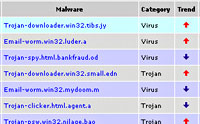 In ye olde days, spammers just used to send out bucket loads of text-based emails, but these were proving progressively less effective against smarter anti-spam software employing tricks such as dictionary-based content filters.
In an attempt to bypass content filters, spammers have taken to sending text displayed in a GIF image, coupled with random text content nicked from legitimate web sites.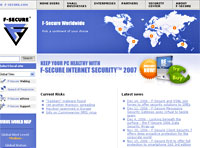 All spam is annoying, but with its bundled images, this new technique adds a double whammy of gobbling up more precious bandwidth to deliver its spam-tastic cargo.
According to F-Secure, spam makes up 90 per cent of all emails worldwide, with image spam hogging 70 per cent of the bandwidth.
"Image spam is a serious and growing problem. It also is taking up 70 per cent of the bandwidth bulge, on account of the large file sizes every single one represents,'" commented Mikko Hypponen, chief research officer at F-Secure.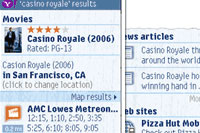 Sadly, the root of the problem with spam is the chumps who keep on responding and buying the dubious wares on offer (a bit like the mad fools who come down to Brixton to buy 'drugs').
"We will never rid ourselves of spam until people stop buying the products advertised in these mails. Spam obviously works, otherwise it would not be so prevalent," said Hypponen.
Say it like it is, Mr Hypponen!