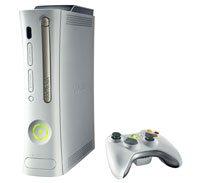 It truly was a battle of the consoles this Christmas, with big-hitters Microsoft, Nintendo and Sony all looking to set the Yuletide cash tills ringing.
According to analysts at the US research firm NPD, Santa's bags were mostly straining with Xbox 360's over the festive period, closely followed by the Nintendo Wii, with the PS3 trailing in third place.
Preliminary findings from NPD revealed that the Xbox 360 outsold both the Wii and the PS3 in the US, with around 2 million Xbox 360s shifted between the start of November 2006 and Christmas.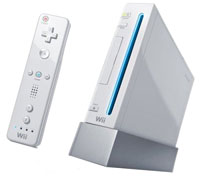 Not far behind was the eagerly awaited Nintendo Wii which registered 1.8 million sales, while the PS3 could only muster a mere 750,000 Stateside sales.
According to NPD, these figures represent a huge leap from November's figures which saw 511,000 Xbox 360s, 476,000 Wiis and 197,000 PS3s flying out of the stores.
It's worth noting that Nintendo's Wii didn't launch in the US until 19th November – nearly three weeks behind the Xbox 360 – with the first batch of stock reported as selling out in hours.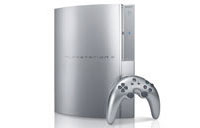 It was a similar situation in the UK, with Nintendo Wii's near-impossible to find in the shops (yes, we were looking too and someone's still waiting for their Christmas present!).
One of PC World's flagship stores in the West End told Digital Lifestyles that their consignment of Wii consoles went almost as soon as they came through the door, although we noted no shortage of XBox 360s in the store.
NPD is expected to release the complete figures for December later this month.