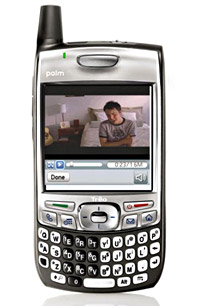 Smartphone unit sales are soaring, with sales almost tripling between 2004 and 2005, and increasing a further 50% in the first half of 2006 compared to the previous year.
Figures revealed by the high-tech market research firm In-Stat reveal that the Windows Mobile operating system has now managed to grab an equal slice of the US market share with smartphone big boys, BlackBerry and Palm.
Bill Hughes, an analyst at the research firm says that much of 2005's soaring smartphone shipment growth was down to a run on Linux-based handset shipments in Asia at the end of the year.
However, he's a bit sniffy about calling these phones – mainly from Motorola, NEC, and Panasonic – proper smartphones because they don't possess the same high end functionality seen in Windows Mobile, Blackberry, and Palm OS devices.
Although the Linux-based handsets are capable of running Java-powered applications added by users, Hughes reckons they should really be called 'feature phones' rather than smartphones.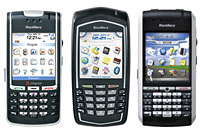 Despite the spectacular sales, Hughes advised caution, pointing out that many smartphone users continue to lug around the very devices that smartphones are supposed to replace.
"Also, users have been slow to add new applications to their devices. Most users have only downloaded a few applications," he added.
Other research by In-Stat found that business users given work phones were three times more likely to carry a second phone for their personal calls than other users.