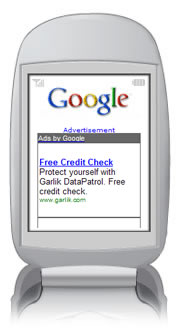 Google chief executive, Eric Schmidt, has chatted to Reuters about his thoughts on mobile phones, and how their ownership and usage should be free, supported of course by advertising. In his words "It just makes sense that subsidies should increase" as advertising rises on mobile phones.
He also told Reuters
Google is experimenting with delivering text, brand-image and video ads onto small-screen mobile phones. It is enjoying early success in its strategy to win phone network allies in Japan, where TV viewing and shopping on phones is advanced.
This follows the release of their second application designed specifically for mobile devices, available outside the US as well.
While hypothesising about the possible, Schmidt brought in a little reality by adding that he wasn't aware of any effort by partners such as phone makers Nokia or Motorola or mobile operators like Vodafone to make such a radical move.
Google is finding it harder to disguise that their search business is just a ruse – they are, as we've said for a long time, an advertising company.
They've already announced solid plans to move their advertising to printed newspapers, and with this recent comment, making it clear that they'll be moving the advertising to mobile phones as well.