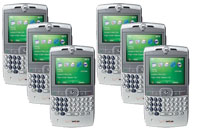 As the smartphone market continues to explode, Microsoft has revealed its bullish ambitions to keep on doubling sales, year on year.
Last year's total of six million mobile phones running Microsoft Windows software represented a 100 per cent increase on the previous year, and according to the head of Microsoft's Mobile and Embedded Devices division, the company are hell bent on shifting even more.
"We want to make 100 percent again this year and to grow further at this rate in coming years," he told the German Euro am Sonntag newspaper.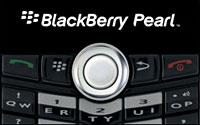 According to research firm Canalys, worldwide shipments of smart mobile devices rose by 55 percent year-on-year in Q2 2006, with the Symbian operating system remaining the most popular with a 67 per cent market share.
Although Microsoft is in second place, it lags a considerable distance behind with just 15 per cent of the market, followed by Research In Motion (Blackberry) on 6 per cent.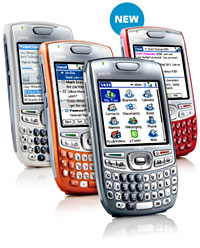 It looks like the smartphone market is going to heat up in coming months too, with Research In Motion's new Pearl smartphone offering a camera and music functions.
RIM's co-Chief Executive Mike Lazaridis were also hoping to double their users ever year, adding that the market for mobile emails was, "huge, and we're just at the beginning."
Elsewhere, Palm's eagerly awaited new Treo 680 looks set to be hitting the UK by the end of November, after computer retailer Expansys announced that they expected unlocked models to be in stock by the end of November.
We're not sure if they'll be getting the full range of funky colours, but we'll be pwning that natty Orange Treo as soon as we can get our hands on it.