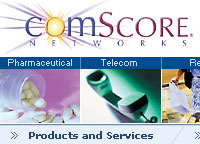 European mobile phone users are far more likely to use their handsets to access the web than their US counterparts, according to a new comScore Networks study.
The comScore Mobile Tracking Study revealed significant differences between Europeans and Americans, with 29 percent of Europeans regularly getting online with their mobile phones compared to just 19 percent in the U.S
Breaking the European figures down, over a third (34 per cent) of Germans and Italians use their phones to access the web, followed by France with 28 percent, Spain with 26 percent and the UK with 24 percent, compared to just 19 percent for the USA.
The comScore Mobile Tracking Study also showed that geezers are more likely to access the Web from their mobile phones than women (probably looking for football scores, pubs and pr0n).
Nokia proved to be the most popular phone in Europe for accessing the web, bagging a market share ranging from 50 percent in Italy to 22 percent in France.
In the States, Motorola pushed ahead with 26 percent of the market compared to second-placed Nokia's 17 percent share.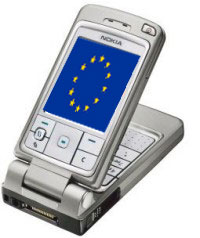 Portal sites were the most popular destinations for mobile surfers, with Google, Yahoo! and MSN leading the way, with branded Web sites set up by the phone operators, such as Vodafone, o2 and T-Mobile also proving a hit.
"Three-quarters of American mobile Web surfers access content from the leading online portals such as Google, Yahoo! and MSN compared to only thirty percent of Europeans," observed Bob Ivins, the big cheese of comScore Europe.
"In Europe, the mobile Internet appears to mirror the dynamics of the fixed Internet," said Ivins.
"Google remains strong but the other U.S.-based portals achieve much lower penetration, facing stiff competition from local competitors – in this case the mobile providers – who have the structural advantage of a degree of control over the access point and interface from the mobile phone," he added.