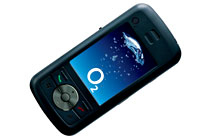 Slated for an October release is the swish O2 Xda Stealth PDA phone, clad in 'ebony black' and featuring a slide-up numerical keypad.
Billed as a "fusion of functionality and versatility," the tri-band GMS900/1800/1900 phone (but no 3G) is powered by an Intel Xscale PXA 272 Processor running at 416 MHz with a healthy 192 MB Flash ROM and 64MB RAM onboard.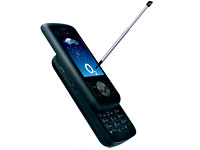 The front panel is dominated by a 2.4 inch touch screen supporting a resolution of 320 x 240 pixels and 65,000 colours.
There's a built in 2 mega pixel camera for your snapping pleasure and support for the usual audio formats like MP3,WMA and WAV with MIDI for those plinky-plonky ring tones.
Running on the Windows Mobile 5.0 operating system, the Stealth comes preloaded with Microsoft Office Suite for Mobile devices, and offers built in 802.11b and 802.11g Wi-Fi, Bluetooth 1.2 and USB1.1 for synchronisation.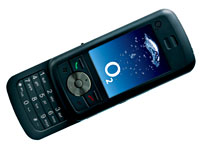 A SD card slot takes care of expansion needs, while the 1300 mAh Lithium Ion battery provides a claimed 150 hours of talktime and 4.5 hours of standby time.
Unlike its Blackberry and Palm Treo competitors, there's no proper QWERTY keyboard, so heavy users will either have to make do with the keypad or get mighty acquainted with the stylus.
The slider-tastic Stealth measures up at a bijou 53 x 110 x 22.5 mm, and weighs just 140g.
[Via: New Launches]