BT Media and Broadcast the business to business outfit within BT's Global services division has announced an alliance with Entriq.
It's a change for BT Media and Broadcast (BT M&B), who've in the past received coverage at Digital Lifestyles for their efforts to offload their satellite TV interests to have some positive news to announce.
The BT Media and Broadcast/Entriq combination has already landed an important customer in the shape of BT Vision, who as well as planning to roll out of a ipTV customer proposition to the home at the end of this year, have a live 'download to own service' at www.downloadstore.bt.com.
Barry Bonnett BT M&B's CEO, aware that some cynics may think BT signing with BT rather convenient, noted that the tender was "highly competitive," and that, "BT Vision recognised the quality of service and cost effectiveness of our overall network based capability."
Entriq, who are in the business of developing and managing Pay Media infrastructure, is part of the South African publishing and media conglomerate Naspers. Naspers, as well as having the successful consumer TV platform Multichoice in South Africa, has technology interests that include the Conditional Access company Irdeto.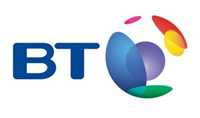 Headquartered in San Diego, California, Entriq have offices dotted around the world and have a host of existing big name broadcast customers that includes MTV Networks, NBC Universal and the UK's Channel 4 television.