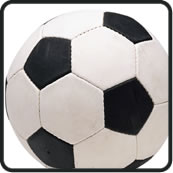 Sky TV has a strong market presence in providing big screen football to the drinking public in licensed premises in the UK. This virtual monopoly has long been a bone of contention for 'Mine Hosts' keen to encourage soccer imbibers to their premises for the big games, but over a proverbial barrel in terms of the price they have to pay.
Sports rights owners sell their rights by territory, but radio waves beamed out of the heavens know little of national country borders, and some enterprising landlords have made arrangements to take their soccer from sources other than the UK licensed broadcaster, Sky.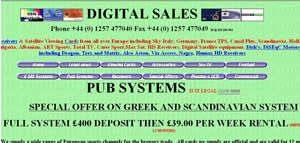 Greek, Czech and Arabic satellite TV channels have signed up with the UK's Premier League for coverage of the UK's beautiful game, and the deal they have is at a much better price (as we'd expect), than the one Sky negotiated, in what is a competitive market for commercial coverage of the national game.
British licensed premises can pay up to £6,000 a year for Sky's football package and the same games, without the irritating commentary, can be received for a more manageable £39 a week from overseas operators.
Sky feel that such arrangements are against their interest and are taking the matter to court, but there's an argument that the free EU market should permit the Greek 'grey' import to be available to the market. While the legal niceties are sorted out, packages designed to satisfy the UK market are clearly available on the Internet and are labelled as 'legal' for British pubs, citing the European soccer body EUFA .