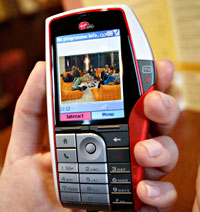 Virgin Mobile looks set to launch the UK's first true mobile broadcast TV service in the autumn, with the beardy one's empire releasing a rebadged version of BT's Movio product.
A recent big pilot of BT's broadcast digital TV to mobile service revealed that punters *hearted* the service with two thirds willing to fork out up to £8 per month to have the service on their network.
BT Movio – formerly known as BT Livetime – broadcasts on the same frequencies as the digital audio broadcasting (DAB) network radio, but does a bit of techie jiggery-pokery to let multiple users access the service simultaneously without a reduction in quality.
Earlier offerings of mobile TV in the UK streamed the signal as Internet protocol (IP) packets, a method which burnt up bandwidth like it was going out of fashion, leaving users with fat bills or having to put up with a capped service.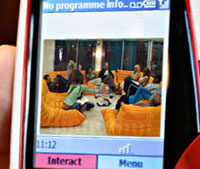 Movio uses a system known as DAB-IP, which has emerged ahead of the rival technology, DVB-H, because the required radio spectrum is already available.
Although DVB-H should be able to offer more channels than DAB-IP, there are question marks over a timetable for its availability in the UK.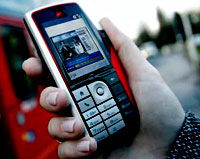 Exclusive
Virgin's new deal with BT is expected to include a three month period of exclusivity, with Movio content providers announced within the next four weeks.
Hipsters wanting to be the first in town to use the service will have to fork out for a new WM5 phone based on HTC's Trilogy design.
The curious looking phone has been co-designed by BT and UK company The Technology Partnership and will form part of Virgin's Lobster range of mobiles.