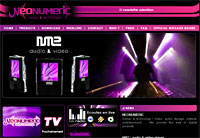 A French company with the tongue twisting nomenclature of Neonumeric has released details of their NTG-1 portable media player.
Boasting a veritable shedload of features, this shiny, black'n'sleek media machine should be able to keep you entertained for hours, offering a smorgasbord of audio/visual wotsits.
When it comes to video, the NTG-1 can knock out DivX, AVi, MPEG and WMV files through its 2.5-inch TFT LCD screen, which supports 260k colours.
There's a 1.3-megapixel camera built in, which doubles up as a camcorder and Webcam, with JPEG photo viewing support letting you marvel at your snaphots.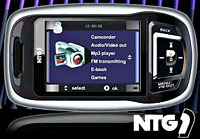 The 107 x 62 x 21mm player can also play back MP3, WMA and WAV audio files, and there's also a built-in FM tuner, 512MB of internal memory and a SD/MMC card slot for shunting in your own memory.
Also onboard is a line-in socket for audio recording to MP3s, video recording to ASF and an AV output for playing back your stuff on the tele.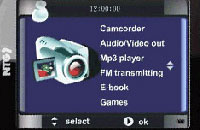 Pricing is still to be confirmed, although we're looking at something between $250 to $300, and we've no idea of availibility yet.
If the player floats your boat, be sure to budget in extra cash for a memory card if you want to get the best out of the thing.