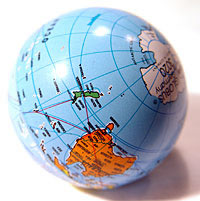 Ofcom has just issued guidance that GPS repeaters are probably illegal in the UK, both in their use and their sale.
In their dry language, "Any person who places this type of apparatus on the market or uses it in the UK is likely to be committing an offence."
Medium term this action could hit the wave of GPS-equiped mobile phones that are a year or so away, and the location-based services that they'll bring.
GPS repeaters use radio signals to pass Global Positioning (GPS) or other Radionavigation Satellite system (RNSS) location information between units. Unless the operators have specific licenses, they be breaking the law in the UK.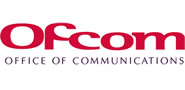 GPS devices need to be able to receive the positional information from satellites. Initially this involved having line-of-sight to the 'birds', but as chip-sets have improved, they've become more sensitive, so requiring less direct sight. If GPS units work within buildings, they do so at the sacrifice of accuracy. Even with the chip improvements, GPS will not work within buildings, and certainly not underground.
We spoke to Jenny Bailey, Technical Director of J-Squared to get the low-down. J-Squared were funded by the DTi 3 years ago to develop a GPS repeater system, which they subsequently received a patent.
Jenny told us the major current use for GPS repeaters is by the emergency services. Ambulances stations are equipped with them to ensure their on-board GPS 'know' where they are as they leave, speeding them to their location. Police and firefighting services also benefit from being able to locate their personnel within buildings.
In the medium term, Ofcom will create quite a kerfuffle with this ruling. Mobile phones will, within a couple of years, be commonly equipped with GPS, enabling location-based information and services. These will not work within buildings without GPS repeaters, knocking their broad usefulness on the head. We'd imagine that the mobile companies will be on the phone to Ofcom sharpish.
Ofcom is becoming increasingly stringent on the 'unauthorised' use of radio spectrum. One of their Big Ideas is to auction off radio spectrum to the highest bidder and if people are using it without paying for it, the whole idea becomes undermined.
Given the inevitability of the march of mobile phones, it could be that Ofcom are acting as King Canute, but in this case attempting to hold back radio waves.
Ofcom GPS or GNSS signal repeaters ruling
J-Squared
Indoor Positioning Limited