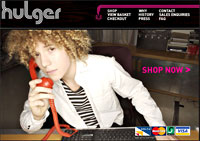 If you're finding the relentless march of technology to be a little too pacey for your liking, perhaps you might like to seek solace with some reassuringly retro handset attachments for your mobile phone and home PC.
Propeller SF
Looking like the kind of thing used by Dixon of Dock Green to despatch police squad cars to break-ins by bungling burglars, the Propeller SF is styled like an old fashioned telephone handset, complete with an old-school curly lead.
The hefty handset plugs into any mobile with a hands-free socket, letting yesteryear yearners recreate their own comforting patch of 1940s nostalgia whenever they take a call.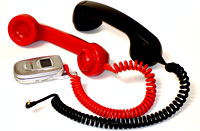 We know they look daft, but let's be honest – do they look any sillier than a Bluetooth earpiece stuck on your lughole?
The handset is available from http://www.propeller-sf.com/ for $85 (£46, €67).
Get hip with Hulger historical handsets
One of the pioneers in this retro handset lark is Hulger, who released a similar design in 2003.
The company were originally known as Pokia, but Danish telecom heavyweights Nokia, alarmed at the perceived similarity of their names, flexed their mighty corporate muscle and forced them to change their name.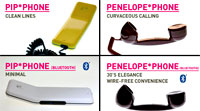 Hulger now offer a range of five retro handsets, two of which come with a cordless Bluetooth configuration.
They look pretty attractive to our eyes, but all that style and panache doesn't come cheap, with the Bluetooth models starting from £86.00 ($160, €125) and the wired models setting you back from £40 upwards.
All the phones work with most mobiles and can be hooked up to PCs for VoIP calling with their £8 Y*Cable.