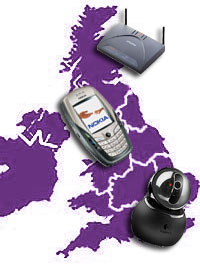 Brits are going wild for the latest technological innovations according to market research firm GfK in its biannual 'UK Technology Barometer report.'
The study rates smartphones, Webcams, communication devices and storage products as the hot! hot! hot! categories registering the fastest growth, while the major overall trends are seen as convergence, the growth of wireless, and the continued tumble of technology prices.
The report highlighted on the site of our dear friends Pocket Lint concludes that UK punters are getting down with the convenience of multi-function devices, as GfK IT Business Group Director Jean Littolff explains, "Not only are we looking at convergence within IT sectors, but also a blurring of lines between IT, consumer electronics, telecoms, and photo areas".
Wi-Fi usage continues to grow massively across Blighty, with sales of 3G cards soaring by 475%, mostly to the business community.
In the consumer market, sales of Wi-Fi routers have also shuffled in an upward direction, registering a 77% growth.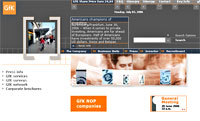 Not surprisingly, smartphones continue to set the cash tills ringing with a big increase in sales, while single-function PDAs are carrying on their slow decline, with sales slumping by 38.3%.
Rapidly falling notebook prices have led to more laptop-toting peeps, encouraged by the average price dropping from £808 in the first half of 2005 to £686 in the first half of 2006.
Bursting with tech-tastic confidence, Littolff added, "With price barriers falling, the major obstacle preventing the average consumer from enjoying the sexy technology long enjoyed by business users is gone, and little seems to impede the anti-Luddite sentiment of the British spending public".