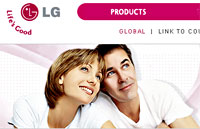 LG Electronics has rolled up its beefy sleeves, raised its fists and shouted, "Come oooonnn!!!! Let's be 'aving you!" to the electronics world, declaring its intent to more than double its share of the world's top products by 2010.
LG vice president Chun Myung-wo gave his best Clint Eastwood squint and socked it to his competitors, "Currently, we have five of the world's top products. We plan to increase that number to a double-digit figure by 2010 through continuous efforts and innovation."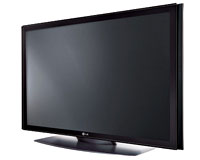 With a direct hit on the spittoon, he continued, "By substantially increasing the number of flagship goods through our technological prowess, we aim to evolve into a bona fide powerhouse.'
The electronics sharp-shooter currently hogs the highest global market share of items such as domestic aircon units, optical storage, home theatres, DVD players and code division multiple access (CDMA) handsets, but it wants more. Much more.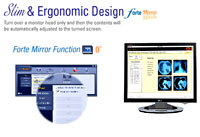 Pointing aggressively, Myung-wo says he wants the global market for plasma display panel (PDP) modules, PDP TVs, liquid crystal display (LCD) TVs, side-by-side refrigerators, built-in air conditioners and drum washers to be pwned by LG.
Rags to riches
The Korean company has seen a remarkable turnaround of its fortunes over the last decade.
Ten years ago, LG was nothing more than a big fish in a small domestic market, managing only a limited global presence.
A policy of rapid expansion and smarty-pants innovation resulted in LG grabbing the numero uno slot for optical storage in 1998, a position it continues to hold.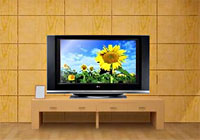 Similarly, when it comes to domestic air conditioners, LG rules the roost, and the company is now wrestling for the crown of King of Flat-Panel Displays, knocking out 730,000 plasma units last year to nudge past market leaders Samsung SDI.
"We think that our technical edge will help us win out in the global competition in flat panel display and in other fields both locally and globally," Chun said, pointing out that the company manufacture the world's biggest TV set and the smallest one.