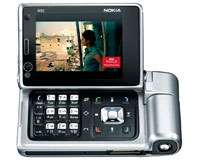 Nokia has announced a partnership with TeliaSonera Sweden to trial a complete DVB-H system, using Nokia's Nordic know-how, their Mobile Broadcast System 3.0 and Nokia N92 mobile TV devices.
Currently being wired up by teams of studious, white-coated boffins at the Nokia facility in Kista, Stockholm, the system will be hosted and managed by the Nokia team and will allow TeliaSonera Sweden to serve up a veritable feast of mobile television.
The test system is set to debut over Gothenburg and Stockholm from early August until the end of the year.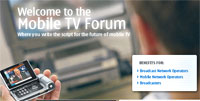 "Nokia is very pleased to be working so closely with TeliaSonera Sweden in this new area of DVB-H based mobile TV. We believe strongly in the capability of this technology as well as in the mobile TV service, and we are looking forward to verify the full potential of mobile TV together with TeliaSonera Sweden," purred Jan Lindgren, Vice President, Networks, Nokia.
Anders Bruse, Senior VP, Products and Services at TeliaSonera, joined in the PR love-in, adding that the DVB-H technology trial should "give them a better understanding of their customers' expectations."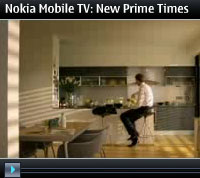 About the technology
DVB-H lets punters on the move download high quality terrestrial digital broadcasts on their mobiles, and also offers tempting business opportunities for mobile service providers, content and broadcast companies, infrastructure and handset manufacturers.
Feedback from several mobile TV pilots has proved promising, with a trial last year in Oxford, England finding that 83% of the pilot participants were chuffed with the service provided.