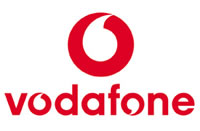 We all know the mobile handset is totally fragmented. Sure there's a standard – it's called Nokia – but everyone who isn't Nokia isn't very happy about that.
Vodafone, Motorola, NEC, NTT DoCoMo, Panasonic Mobile Communications and Samsung Electronics have today announced that they hope to change that. They're getting together to embrace mobile Linux to "create world's first globally adopted open mobile Linux platform."
They're intending to form an independent foundation whose primary focus is the joint development and marketing of an API specification, architecture, supporting source code-based reference implementation components and tools. Pretty comprehensive sounding, but only time will reveal the level of independence afforded to the foundation.
While we understand that they 'intend to leverage the benefits of community-based', we're not really sure where their aims of proprietary development fit in to this. It is after all supposed to be an Open project.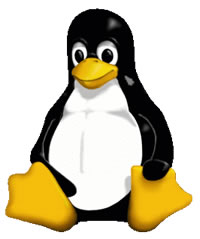 Who's in? Who's out?
It's not surprising to see that Nokia _aren't_ part of it. Vodafone have for a long time been concerned that, when asked, their subscribers say they have, for example, a Nokia handset rather than a Vodafone service. Nokia also dominate with Symbian.
Also coming in the 'Obviously' category, is the lack of Microsoft. They've been desperate for years to try and become accepted as the mobile platform of choice, but despite a few successes haven't managed it. Today's announcement combined with the strength of Symbian will give them a bit of a kicking.
The other major who's missing is Sony Ericsson.
Beyond the handset makers, it's interesting to include NTT DoCoMo. Vodafone and NTT DoCoMo were competitors in the Japanese market – up to the point that they sold Vodafone Japan to Softback back in April. Now that barrier is removed, we're sure that they'll love to get closer to DoCoMo to learn the lessons of how they've made content such a success in Japan.
Symbian supporters two-time them
Both Samsung and Motorola have in the past sold handsets that use the Symbian OS, but since Nokia have been tightening their clutched on Symbian, it's likely that they're becoming increasingly nervous of using it.
The idea of being in control of their own destiny – at least to the software platform – will be much more appealing.
What's driving this?
Mobile operators are always looking at finding ways for more people to sign to their networks, so decreasing handset costs while maximising features is of the utmost importance for them. This is made clear by Kiyohito Nagata, Vice President and Managing Director of NTT DoCoMo's Product Department
Open is the new proprietory
Clearly being 'open' (the interpretation of which is highly variable) is quite the trend in mobile, with Nokia open sourcing their s60 browser a couple of weeks back.

Much excitement is being generated by those companies already using Linux in their handsets. In a 'don't forget we've been doing this for ages' way, Yoshiharu Tamura, Executive General Manager, Mobile Terminals Business Unit, NEC Corporation expounded , "As one of the leading pioneers with almost two years of experience shipping Linux-based mobile phones, we are delighted to participate in this initiative. We expect the foundation activities will accelerate further expansion of mobile Linux application developer participation, as well as global market growth of 3G mobile handsets."
Not to be left out from showing off, Osamu Waki, Managing Director of Panasonic Mobile Communications, plugged like mad, "Linux sits at the core of Panasonic Group's software strategy, and to date we have shipped nearly 8 million Linux based handsets in the highly competitive Japanese market."