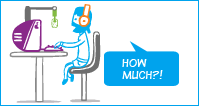 eBay has announced that it will start integrating Skype's VoIP service with its U.S. auction site next week (as predicted at the start of the week), letting sellers add a "Skype Me" button to their product listings.
The new Skype feature will appear in the "Ask a seller a question" section, letting buyers click on the button and natter with sellers via Skype's voice and IM chat services.
The service will be piloted in fourteen product categories on their US site where eBay believes the ability to make a quick call should help sellers close deals quicker.
These categories include high end goods or techie items that might need explaining like real estate, cars, GPS, manufacturing and metalworking, cameras and camera gear.
For eBay users to use the service, they'll have to sign up with Skype, download the software and sort themselves out with a suitable headset/mic combo.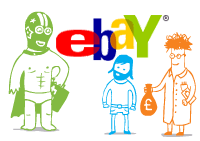 Bill Cobb, president of eBay's North American auction business reckons they're on to a winner with this one: "Skype represents a tremendous opportunity for our sellers to connect even more closely with their buyers," he insisted.
eBay acquired Skype in October last year for around US$2.6 billion, with the prospect of adding voice-calling and text messaging to the current e-mail messaging between buyers and sellers a major wallet-opener.
Skype currently boasts more than 100 million registered users worldwide, and enjoys huge popularity in Europe and Asia, although the US has been slower to adopt the technology.
Impact analysis
This is a clever move on a number of counts. It is likely not just to increase the closing prices of auctions (people feeling more comfortable with a with a seller will bid more), but will fuel the growth of Skype. The network effect is clear – each seller is likely to draw many Skype sign ups from potential purchasers. The number of Skype users could grow tremendously.