PayPal is to be the exclusive online wallet across Yahoo's product and services. In a wide-ranging, four component, business arrangement announced today, eBay and Yahoo will be stroking each other commercial departments.
In their words, PayPal will be "deeply integrated on the Yahoo! site and will receive prominent positioning when users purchase Yahoo! services." Beyond this PayPal will also be offered to Yahoo's merchants and publishers, including the Yahoo Publisher Network, Yahoo Search Marketing, Yahoo Merchant Solutions and other small business services.
Yahoo exclusive graphics ad provider to eBay
Additional details of the "you scratch my back, I'll scratch yours" big dollar deal include Yahoo being the exclusive provider of graphical advertising on eBay.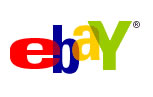 Interestingly Yahoo will also be offering sponsored search for complementary products on some eBay.com search results pages in the U.S.
Click-to-Call Advertising "being explored"
As we're sure you know, Click-to-Call will let the user click on an icon on an advert and speak directly to the advertiser, without touching the phone.

For us, this part of the announcement is a bit of a strange one. Yahoo has Yahoo Messenger with Voice and eBay has Skype, so who would provide the voice services in which circumstances is pretty unclear, and we would have though, an area for friction.
What they're saying about it is, "Yahoo and eBay do not expect this relationship to have a material impact on their financial results in 2006. Both companies will incorporate any financial impact for 2007 and beyond when they deliver their business outlook for those periods." Make of that what you will.