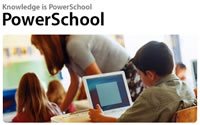 All of those children who have been struggling to get their parents to buy them the playground-must-have, an iPod, now have the ultimate excuse – "But it's for my edukashon!"
Pearson Education are to develop educational content for teachers and students which will play on an iPod. What a perfect strong-arm tactic, one that I'd imagine parents will find hard to refuse.
Pearson will also be buying Apple's PowerSchool, their student information systems division for an undisclosed amount. PowerSchool is a Web-based system that reports on the performance, grades, homework and attendance of many US school children.

Deja Vu
John Couch, Apple's vice president of Education, gave forth, "Apple's commitment to education has never been stronger, which is why we're excited to broaden our relationship with Pearson. Our customers will love having Pearson's education content on their iPods, and we're confident that PowerSchool will continue to flourish and grow with Pearson."
What to expect on the iPod
Both students and teachers will have great reason to become iPod owners.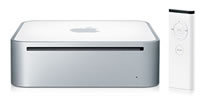 Students will be able to download study guides that work with Pearson's educational texts and listen to review notes to prepare for exams.
They also hook in the teachers by giving access to podcasts on professional development, helping with lesson preparation and guidance in connecting with students struggling with specific content.

Apple has used this approach previously. Many years ago Apple started selling their computers to school children at a discount, with the logic that if they were hooked early, they'd be in the Apple-way for the rest of their lives.
This latest iPod-driven move is genius – but we can't help feeling it's eering on the evil-genius side.