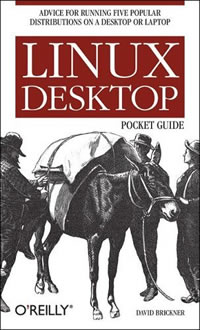 Unfortunately this book tries to be all things to all users – and Linux distros – which makes it extremely hard to follow. However, if there's a specific thing being looked for, the information is probably there. It's just a matter of finding it.
The book is divided into eight chapters, covering: –
Distributions Logging In GNOME KDE Applications Add, Remove and Update Programs Configuration Laptops
The main distributions covered are Fedora (Redhat's cutting edge version, though only up to version 4, Redhat have subsequently released FC5), Gentoo, Mandriva combined Mandrake and Connectiva), SUSE (from Novell) and Umbuntu though other versions do get a mention.
There's virtually nothing in this book that can't be found on the Web, although having it all in one place sounds like a very good idea. Unfortunately covering so many distributions is almost too much information which means you getting overloaded, making things hard to find (though there is commonality between some distributions).
This book isn't going to help making a decision about which version of Linux to install, and once that decision has been made then getting a book dedicated to that particular version will definitely be a better move.
However, if the object is to support multiple versions of Linux, having the information available in one reference seems plausible, but actually finding the relevant information is tedious and takes some time.
In its favour, it's only a pocket reference, giving enough info to be useful without wading into the depths.
Score: 40%
Summary
Get a book dedicated to a particular Linux variant, it will be organised better and have relevant information.
Publisher: O'Reilly
Author: David Brickner
ISBN: 0-596-10104-X
RRP: (GBP) 6.95