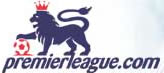 There had been some excitement, well amongst UK media analysts at least, that BSkyB might loose its dominance of the control of UK football's Premier League.
Today we learned who the winners were.
Following pressure from the European Union (EU), who had stated that all matches couldn't be controlled by the same broadcaster, the games for this round of bidding were split into six packages of 23 games each. The EU threatened legal action against the Premier League if their will wasn't complied with. Not surprisingly, they did.
Clearly BSkyB bid. Having exclusive right to the football was one of the cornerstones that built the success of Sky in the UK.
Other bidders included NTL, fronted by the bearded-wonder – Richard Branson, who had been acting the big I AM, threatening to out bid Sky for the available six packages. BT made some noises too.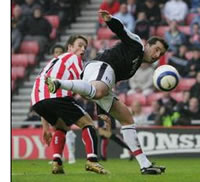 Finally the other company, Irish broadcaster Setanta, had thrown its hat into the ring, originally saying they were going to bid for two of the packages. Those not in the broadcast world wouldn't necessarily know who Setanta are, but most people will know of their 40% owners, Benchmark Capital.
The results of the bidding? Sky got four of them and Setanta the other two. With only six on offer, the other pretenders got nothing.
For the UK Football Association, it's a giant payday with the total amount paid rising from £1Bn three years ago, to £1.7Bn covering the next three years. Not bad work if you can get it. Expect many more overpaid footballers and lurid stories in the tabloids. The Cristal champagne will be flowing tonight.