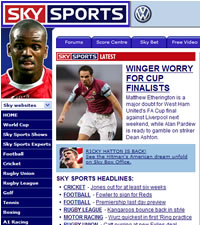 This weekend marks the start of Vodafone UK offering live coverage of international cricket and the Football League Playoffs from Sky Sports to their 3G customers.
They're keen to point out that this is the first time in the UK, live football matches will be shown simultaneously live on mobile and on TV.
It's not like this is going to be a trickle of content. There's over 100 hours of coverage scheduled in the first month, with fifteen live football matches and three live Test matches. The cricket will continue with live coverage until the final Test against Pakistan in September.
Don't think there's going to an extra financial penalty to pay for this. The coverage will be available at no extra charge as a bonus service for subscribers to Sky Mobile TV's News, Sports and Factual Pack.
Having said that the packages aren't what you'd call cheap. Each Sky Mobile TV pack (detailed below) is and extra £5/month.
Sky has been actively putting its content over different platforms for quite some months now, following the announcement in January of Sky by Broadband which delivers some of Sky's content to PC's over a, you guess it, broadband connection.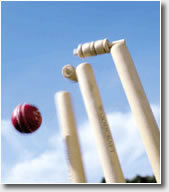 Bizarrely, Sky specify that the content is for Personal use only. Errr … it's on a mobile phone Sky. It's not like you're going to get the throngs in the pub crowding around watching it on a tiny screen. That is until someone comes up with a huge magnifying glass that the phone sits behind.
The packs that are available are
News, Sport & Factual Pack: Sky News; CNN; Bloomberg; Sky Sports News; At The Races; Discovery Mobile Factual; National Geographic Channel; The History Channel.
Entertainment Pack: Sky One; Sky Movies; Living TV; Discovery Mobile Lifestyle; Nickelodeon; Paramount Comedy; Cartoon Network; Bravo; The Biography Channel and MTV Trax and MTV Snax.
Music Pack: MTV Trax, MTV Snax, The Box, Smash Hits, Kiss, Kerrang, B4, IMF and IMF 2.
Most of these don't run live but are made up of dedicated 'made for mobile' channels, featuring regularly updated blocks of programming.