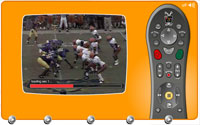 JupiterResearch have released research that indicates that 53 percent of Digital Video Recorder (DVR)/PVR users in America have used their DVRs to skip commercials.
Amazing isn't it? What are the other 47% doing? Have they still left the DVR in the box, yet to plug it in? Why would anyone with a DVR not want to skip through the adverts unless they weren't in the room; had some medical condition where they weren't able to operate the remote control; didn't know that they could skip through adverts; worked in the advertising industry and loved it so much they wanted to see all of the advert possible; were asleep while watching TV (this is likely given the quality of what's shown); or a handful of other implausible reasons?
Jupiter claim that there's a potential to threaten $8 billion out of the $74 billion US TV advertising market. This is like being at the birth of TiVo all over again – but this time for the people who weren't there/listening/believing the first time.
Quick recap on events last time – the TV companies, advertising agencies and anyone else with a vested interest then poo-poo the idea, saying it will never catch on. You may even remember some later research from Sky TV in the UK laughably saying that their research found that people watched more adverts when using their Sky+. Yes you read that right, more adverts. Clearly it was designed to stop mass panic among their many advertisers.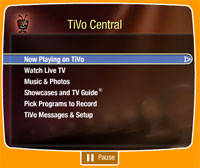 Now where we're united with Jupiter is that people watch more TV when they've got a DVR. That is the experience of the vast majority of PVR/DVR users.
Their report The DVR Dilemma: Managing Consumer Behavior found that the ad-skippers watched 18 hours of television, over the normal 17 of the DVR-less. Given they're skipping the adverts, chopping around 15-20 mins of adverts out per hours, that's a considerable amount of more 'entertainment.'
Is it likely that the advertising world will come back and deny it again? Probably not, just you can never tell with those wiley old birds can you? I'd expect some sort of counter spin.