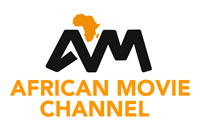 Proving Niche is alive and living on UK IPTV pioneer HomeChoice, they've today announced an African Movie Channel, self described as "the UK's first channel dedicated to showing new and recent releases from the major African film production houses."
The newly formed African Movie Channel tell us that that they are focused on Africans currently residing in the UK, as well as Britons and non-Britons of African and Afro-Caribbean descent, and anyone with historical connections to Africa.
Lola Onigbogi, African Movie Channel, said: "To launch the African Movie Channel on HomeChoice is a very important and exciting step for us. Demand for both classic and new release African movies is very high in the UK, where there is a large African population."
We've got to admit that our knowledge of African cinema is pretty weak, but then again, we're not the target niche. We hear from HomeChoice that they've got an initial stable of 100's of film available though the on-demand section of the service. These include classic films such as Violated, Osofia in London and Madam Dearest and new and recent releases staring favorite African actors like Richard Mofe-Damijo, Genevieve Nnaji and Olu Jacobs.

On another side, we see that HomeChoicePR department have their own MySpace account, which we think is pretty enterprising, but it does make some of us at Digital-Lifestyles wonder, are we the only people without at least one MySpace? We also note the perversity of Nick S having a "huge DVD collection", given he works for a VOD company!