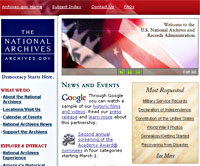 Google has struck up a partnership with the US National Archives to digitise their historic movie collection and provide free access to the public through their video search service.
Initially offering 101 digitised films, the public will be able to view World War II newsreels and footage of the Apollo 11 mission and other Nasa material online.
Also included in the pilot are reels from a 1930s documenting the establishment of the national park system (be steady, my beating heart).
In a statement, US archivist Allen Weinstein declared the partnership as, "an important step for the National Archives in its goal of becoming an archive without walls."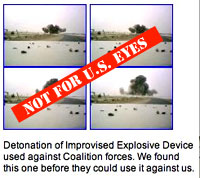 "Our new strategic plan emphasises the importance of providing access to records anytime, anywhere. This is one of many initiatives that we are launching to make our goal a reality," he added.
Google censoring Iraq content?
But what Google gives with one hand it appeared to be taking with another as The Register reported that the search engine giant was blocking US viewers from seeing a piece of Iraq footage on their video service.
Although available to non-US viewers, the innocuous clip – which showed US military personnel detonating a roadside bomb in a controlled explosion – was unavailable in the US with The Register (and, to be fair, several others) citing this as an example of a new regime of political censorship at Google.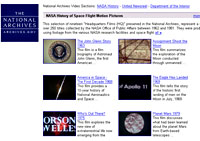 Happily, this was not the case, as a Google spokesperson explained: "Video uploaders, using Google Video's 'Advanced Options' feature, can choose to blacklist countries. In this case the uploader blacklisted the US and only the US. When uploading the video the content owner set a preference not to show this content to users in the US."
Of course, had Google not agreed to their highly controversial deal with China to censor search results recently, people would be less inclined to think them capable of censorship closer to home…
Google Video censors Iraq footage – for US only
National Archives via Google Video