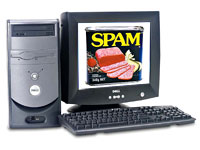 So, it's Monday morning, you've sat down at your desk, powered up your PC and then slunk lower and lower in your chair as a fresh tide of spam rolls into your inbox.
And if you're thinking that January was a pretty bad month for spam, you'd be right.
Commtouch's virus and spam statistics for January 2006 show that the year started out with a bang, with four massive virus attacks unleashed during the month including an evil sounding "multi-wave attack of 7 variants."
The company noted that the most aggressive attacks struck before the average anti-virus vendor could even release a signature
"The number of massive attacks grew in January," points out Amir Lev, President and CTO. "In large part due to the speed of distribution, they succeeded in reaching many of their targets despite the presence of traditional anti-virus programs."
Looking through the depressing stats for January reveals 19 new email-born significant virus attacks, of which eight (42%) were categorised as "low intensity", seven (37%) "Medium Intensity" and four (21%) rated as massive attacks – a rare phenomenon for a single month.
The report also tracks the domains used by spammers, with hotmail.com leading the list with 4.7 million spams, followed by yahoo.com (4.2 million), msn.com (2.1 million), cisco.com (1.9 million) and gmail.com (1.5 million).
As usual, most of the spam revolved around dodgy pharmaceuticals (52%), gifts (14%), 'enhancers and diets' (13%), refinancing (7.5%), software (6%), porn and local dating (5%) and fraud (just under 1%).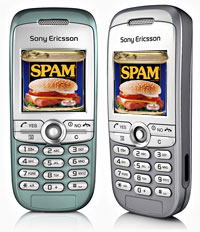 If musing over updated spam graphs are your thing, check out the Commtouch stats page
SMS Onslaught in Korea
In Korea, unwanted text messages and spam phone calls have got so bad that the Korea Communication Commission (KCC) is to take the unusual step of punishing the country's telecom companies, along with unlawful marketers.
"Up until now, we have checked just spam senders. But we are required to take punitive actions against fixed-line telecom entities, which are partially responsible," commented KCC secretary general Kim In-soo.
Initially, mobile spam looked to be in decline after the introduction of an opt-in system in March, 2005 which prohibited marketers from placing promotional calls or sending advertising messages to handset users who hadn't given explicit permission in advance.
Sneaky marketers tried to get around this with a clever bit of human engineering: they fired off hundreds of computer-generated calls to mobile phones that hung up after just one ring.
Any curious recipients calling back to find out whose call they missed found themselves connected to a porn hotline charged at premium rates. Ouch!