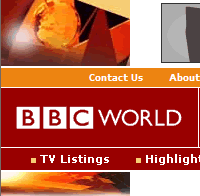 BBC World have been busy bunnies of late, signing distribution deals all over the globe.
Two of the most recent, in the last week are Telenor Nordic Mobile and Hutchinson/3 Australia. Both have signed deals to deliver the BBC's commercial news service, BBC World, to mobile handsets.
Mobile subscribers who have compatible 3G handsets will be able to watch live running 24-house news, streamed to their handsets.

The video streams include the adverts that would be shown if BBC World were being shown on the TV in the region. As yet, BBC World aren't charging their advertisers any extra to splash them on mobile screens – they're seeing it as added value for them
As far as who pays what to whom (BBC World) varies on the mobile company and if the mobile subscribers are being charged to receive the service to their mobile, on top of data fees. Some of the mobile operators currently provide the service for gratis, while others include it in content bundles.
In general, we've found that there's not too many Mobile companies that are charging for video content currently, as they are desperate very keen to get people to sign up to receive video so they get in the habit of watching and get addicted. Having said that, things are starting to change and you can expect the freebies to start drying up.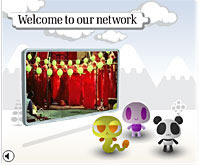 In the 3/Hutchinson Australia deal, the subscribers are being asked to pay Au$4/month for unlimited access, Au$2/day or Au$0.50/two minutes.
The management and delivery of the service for Telenor is being handled by Rubberduck Media Lab, a subsidiary of the Mobile Media Company.
BBC World is a separate entity to the UK license-funded BBC, and its normal commercial cousin, BBC Worldwide. They're free to do deals, as long as they're outside the UK. They now distribute their service to mobile in eight countries – Finland, France, Germany, Norway, Switzerland, Bahrain, Malaysia and Australia.