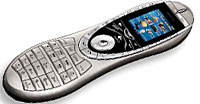 If you haven't been to CES, you may have heard of the headache inducing noise, leg-ache inducing size and debt-ache inducing taxis and hotel rooms. We'll save you all that and run over the highs and lows from this year's CES 2006 show – shame we can't help out with the glitzy lights of Las Vegas.
Noteworthy on the entertainment front was the Saitek A-250, a $129 wireless 2.1 speaker system playing music stored on a PC's hard drive via Class One Bluetooth technology. The system managed to effortlessly stream music up to 100 feet away from the PC.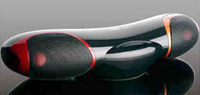 Satellite radios from XM and Sirius while Toshiba's new HD-DVD playing Qosmio laptop gathered attention. It's the first laptop to debut with a built-in HD-DVD player. The laptop can also play hi-def discs on your TV. The Qosmio is expected to hit the streets in March 2006 – months before the first Blu-Ray boxes are due out.
For multimedia aficionados, PC World reckons the Harmony 890 could take gadget lovers to remote control nirvana, with Logitech's Harmony 890 Universal Remote using RF technology allowing owners to control consumer electronics located in other rooms and floors.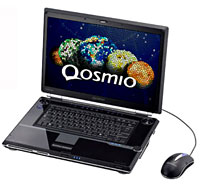 It looks great, but you'll need deep pockets and an understanding partner to justify forking out $399 for a humble remote control.
When it comes to portable video devices, Samsung's new YM-P1 handheld DVR was described as a "genuinely intriguing product", offering users the ability to record TV directly to the built in 20GB hard drive for viewing later on the unit's 4-inch screen. You can expect the device to come out in February, priced around $400.
In the flash-based MP3 player department, SanDisk's 6GB flash player proved a hit, impressing with its generous storage capacity, pretty-boy looks, feature set and video support.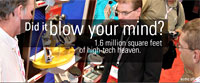 Elsewhere, the PC World editors were less than impressed with the ongoing willy-waving battle for the biggest plasma screen, arguing that they'd prefer it if the manufacturer's considerable energies were directed into producing affordable plasmas for regular folks.
Read their full list of highlights and lowlights here: CES 2006: Picks and Pans.