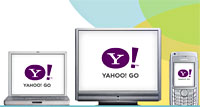 Yahoo is launching a new service aimed at making it easier for users to connect to Yahoo Internet-based services through multiple Web-connected devices, including mobiles and TVs.
Announced by Yahoo chief executive Terry Semel at the Consumer Electronics Show in Las Vegas, the new Yahoo Go service consists of the Yahoo Go Desktop, Yahoo Go Mobile and Yahoo Go TV interfaces,
Each of the interfaces is optimised for the screen of the specific device, with Yahoo Go automatically serving up the appropriate interface.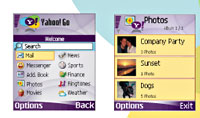 So long as the device is connected to the Internet, users will be able to access their personal Yahoo content such as photos, email and address books.
Stating the flaming obvious, Semel commented: "We think the Internet is not a Web page or desktop, [but] an infrastructure and delivery vehicle for communication, experiences, entertainment and any kind of data you use on the Internet."
"The next generation is about ease of use and open platforms that connect the Internet to any device that you all will be manufacturing. Yahoo is in the perfect position to be a great partner to all of you who are working on devices in the future," he added.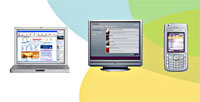 Yahoo! will be rolling out their Go TV service in the next few months, with the service enabling users to access various other Web based services for TVs, including local movie listing search and personalised MyYahoo! functions.
If you're a heavy Yahoo! user, we can see the attraction of the new Go services, with the universal internet database ensuring that personal info is synchronised across all your devices.
Even better, the remote storage concept means that your data will be safe if a device is misplaced or stolen.