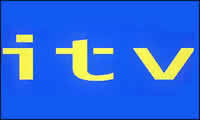 Speculators with a wad of cash might like to consider convert said cash into an ITV plc share holding in the next few days some feel.
Rumors in the city on Friday that BT was seriously considering making a bid for the UK's top-rated commercial broadcaster have already driven the ITV share-price up. While this particular risk adverse suitor might not make the deal, ITV is looking an increasingly attractive proposition to a variety of companies.
Even without a takeover, ITV has been tipped by financial commentators to outperform the sector having come out the other side of a restructuring process as a more focused media company.

BT, despite having previously stated that it has no desire to enter the content market, needs to consider the competition from both BSkyB and a revitalised NTL. This could force BT's into making an early move before other predatory companies come out of the shadows but will need to balance this against the cost of such an acquisition.
Google has already done a deal with ITN, part owned by ITV (and its contracted news provider), to access the company's extensive archives and is busy beefing up an alliance to take on Microsoft and Yahoo.
Away from the 'Search goliaths', mobile companies also see an opportunity in DVB-H TV services. This would provide revenues but the mobile operators would be in a position where they'd need to split revenues with broadcasters or content owners. Perhaps they would like to get a hold of a strong broadcaster to pay for those expensive licenses?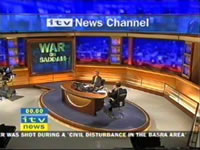 Unlike Sky, which is principally a broadcast platform owner and call centre operator, ITV actually has what companies with desires to be fully-grown media giants badly need; content and a fifty year plus heritage of making TV programmes.
Until a financially-pressed Chancellor of the Exchequer looks at the anomaly that is the Channel 4 company (effectively a state owned UK TV company), there's not a lot else available in Europe that sustains close scrutiny. The UK's Channel 5 is embedded with RTL and it is unlikely that the BBC will be considered for privatisation until after the next Royal Charter is granted.
In the current frenzy of consolidation, ITV a relative minnow in global terms is sure-fire shark bait to Telcos, mobile operators and Internet giants.