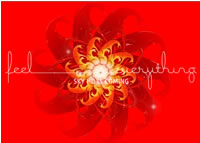 Interestingly, after Sky made a decision to use a non-Microsoft solution for its HD TV service in the UK, Bill Gates has revealed a deal has been done between BSkyB and Microsoft that will enable Sky's UK subscribers to access a "Video on Demand" service using Microsoft Media Centre".
The agreement, which will allow Sky content to be made available to subscribers over a broadband connection, is likely to worry the major UK telco, BT, who is also planning a UK video on demand service for 2006.

Mr Gates, speaking in the keynote address at the Consumer Electronics Show (CES) in Las Vegas, evangelised the "arrival of the much-trailed 'digital lifestyle'" (which of course, we here at Digital Lifestyles just loved when Bill started using it at last years CES).
The deal dovetails nicely into Sky's acquisition of the Easynet ISP and creates a powerful alliance between a content focused Sky and the technology titan Microsoft.
Sky's asked us to drop by next Tuesday to run through a demonstration of the product and give an outline of where they're going with it. Expect more details.