The BBC has announced its Open News Archive, making archive news reports freely available to the UK public to download and use for free in their own creative works.
Included amongst the initial offering of around 80 online reports will be footage from important events like the fall of the Berlin Wall, Beijing's Tiananmen Square protest, the Poll Tax riots, the Piper Alpha disaster and Nelson Mandela's release.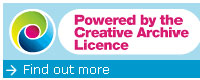 Made available under the terms of the recently-launched Creative Archive Licence, the footage can be viewed, downloaded, edited and mixed by UK residents – so long as it's for non-commercial programming (there's also several other caveats that budding film makers should read first here.)
The clips will be made available in QuickTime, Windows Media, MPEG1 and MP3 formats to ensure a wide audience, and will cover stories from the past 50 years.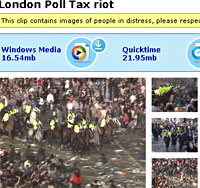 Helen Boaden, Director, BBC News, said: "This trial is an important step in allowing us to share with our audiences the extraordinary news archive which the BBC has recorded over the years. We look forward to getting their reaction."
Paul Gerhardt, project director of the Creative Archive Licence Group, added, "The BBC's telling of those stories is part of our heritage, and now that the UK public have the chance to share and keep them we're keen to know how they will be used."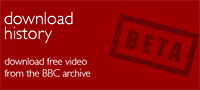 The BBC already offer nearly a hundred clips in their Radio 1 Superstar VJ archive, and are expected to be releasing further content over its websites in the coming months.