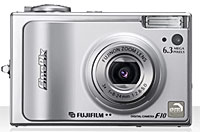 Best compact:
Fujifilm F10
You'd be hard pressed to describe this box-like beast as a looker, but it consistently impressed us with its speed of operation, pin-sharp pictures and awesome low light performance.
Featuring a class-leading sensor, the Fuji can keep on delivering usable images right up to 1600 ISO – perfect for candid/low light photography.
Look out for the F11 which adds aperture and shutter priority to the feature set.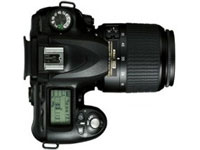 Best dSLR
Nikon D50
A tough call this one with so many notable new cameras entering the increasingly competitive consumer end of the digital SLR market, but the Nikon D50 just pipped the Canon EOS 350D on account of its excellent image quality, low noise, excellent handing and, of course, incredible value for money.
This is a perfect first-time camera for amateur photographers keen to move up to a SLR system, and with hundreds of Nikon-fit lenses available, the D50 can handle just about every task you can throw at it.
Best prosumer camera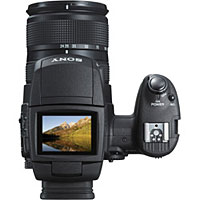 Sony Cyber-shot DSC-R1
Just nudging ahead of the Fujifilm FinePix S9500, the Sony DSC-R1 impressed us with its innovation, build quality and fabulous images.
Dominated by a 24-120mm lens of truly outstanding quality, the DSC-R1 offers a unique viewfinder which can flip and twist through 270 degrees and offer medium format 'waist level' shooting.
Although it's priced hard against more flexible dSLRS, you won't find a more capable, all in one package than the Sony DSC-R1.
Biggest disappointment: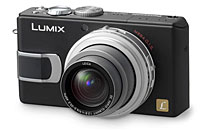 The Panasonic Lumix LX1
It promised so much, looked fantastic, entranced us with its advanced feature set, high end manual controls, widescreen aspect ratio, image stabilisation, razor sharp Leica lens and fantastic, crystal clear daytime images, but as soon as the sun went down and the ISO ratings went up – disaster!
A horrendously noisy sensor meant that noise crept in to even low ISO images, with pictures at 400 ISO bordering on unusable – not what you expect for £450.
Bring on the LX2 and Panasonic will have a killer camera on their hands!