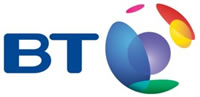 BT has been hit by two further blows, bringing into stark relief the height of the mountain it must climb to achieve its TV ambitions. Secondarily, drawing into sharp focus the changing landscape for domestic phone calling, as the competition begins to consolidate.
The bad news for the BT TV proposition, is that BSkyb has got its 8th millionth customer. These customers are, by and large, the sort of customer BT badly needs for its triple play TV offering to be a success. They're high-delivering ARPU (Average Revenue Per User) viewers that will delight the beleaguered BT finances.
Sky's achievement of the 8 million target is also likely to be a blow to the ambitious NTL. Expect little let up from Sky as it battles to reach the 10 million mark by 2010 and continues to push its Sky+ and multi-room offerings.

Separately, a consolidating Carphone Warehouse has been on the acquisition trail and agreed the purchase of Tele2's UK and Ireland operations, and separately, Onetel.
The deal with Tele2, the Swedish telecoms company, at a price of £8.5 million plus the £2 million cost of a planned restructure, will add around 188,000 customers in the UK and a further 36,000 in Ireland to Carphone Warehouse.
The deal appears to makes sense for Carphone Warehouse, and they expect the transaction to add to their earnings in the current financial year. They intend to migrate the purchased companies customers onto its own network, under the TalkTalk brand.

The purchase of Onetel from Centrica for £132 million includes £37.1 million, while will be delivered if Centrica deliver a targeted number of customers in the next three years via its British Gas operations. The Carphone Warehouse will also pay Centrica an additional £22.2 million if higher sign-up targets are met.
Onetel's residential customer portfolio is made up of 1.1 million Carrier Pre-Select (CPS), 250,000 indirect access, 60,000 broadband, 40,000 mobile. There are also 50,000 CPS business customers. Carphone Warehouse are upbeat about this purchase too, saying the acquisition will "increase current year pre-tax profits by approximately £4m, and next year's pre-tax profits by approximately £20m."

Here at Digital Lifestyles, we expect competition to be even fiercer in 2006 as both BSkyb and the Telcos battle to capture high spending subscribers.