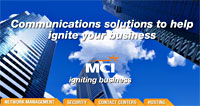 With a fearful eye on Skype's runaway success, Microsoft has joined the stampede to offer Internet-based telephony services by announcing a cut price, pre-paid PC-to-phone service, the result of a deal with the US telecommunications group, MCI.
The new service, combining MCI's existing VoIP network service with Microsoft's software, will regale under the less-than-snappy title of "MCI Web Calling for Windows Live Call" and is expected to launch in the first half of 2006.
The service will work through Windows Live Messenger, the soon-come successor to the MSN Messenger instant messaging service which currently boasts more than 185m active global users. It is thought that VoIP technology from recent Microsoft purchase, Teleo, will be used.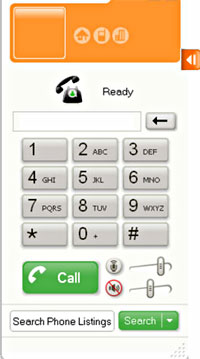 In recent months, Google, Yahoo! and eBay's Skype unit have all chipped in with their own cheapo PC-to-phone VoIP (Voice over Internet Protocol) services.
By teaming up with a powerful ally (PCI is being acquired Verizon Communications), Microsoft are clearly hoping to shove their hefty size nines into the lucrative VoIP market before it runs away from them.
The calling costs of the Microsoft/MCI service will be comparable to their rivals, with users paying 2.3 cents per minute for calls within the US and between the US and other countries.
Yahoo's service – bundled in with its IM service – is expected to charge 1 cent per minute to call a phone in the United States from a PC outside the country, with calls to about 30 other countries costing about 2 cents per minute.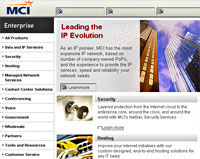 Similarly, Skype, the current big boys of the PC-to-PC VoIP market, are offering calls for about 2 cents a minute from a PC to a phone in the US other countries.
Taking a leaf out of Skype's service, Microsoft/MCI customers will also be able to purchase prepaid calling cards and make calls to ordinary fixed line an mobile phones from entries in their contact list.
The service is currently undergoing limited beta trials in the US, with France, Germany, Spain, and the United Kingdom trials expected shortly.
We'll have to wait until the product officially launches to get the final details and pricing schemes, although Microsoft and MCI have already stated that users will eventually be able to call more than 220 countries.