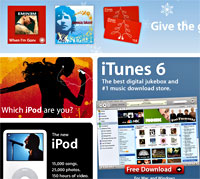 NBC Universal and Apple have struck a deal to make NBC-owned television shows, such as "The Office" and "Law & Order," available on the iTunes music store.
The shows, trawled from NBC, the USA Network and the SciFi Channel, will include new and old programming, including "Late Night With Conan O'Brien," "The Tonight Show With Jay Leno" and "Surface."
There'll also be some cable shows such as "Monk" and "Battlestar Galactica" on offer, along with golden oldies like "Alfred Hitchcock Presents," "Dragnet" and "Knight Rider" dredged up for sale.
The announcement of this deal brings into focus the story we covered over a week ago, NBC Take First Pop At TivoToGo Enhancement, where NBC clearly saw TiVo plans to make these programmes available for zero cost not in their commercial interest.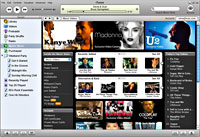 The shows will be available from next week, downloadable from the iTunes Music Store the day after they air for $1.99 (£1.15, €1.70) per episode
The deal reflects the growing interest from TV networks in opening up lucrative additional revenue streams outside the traditional TV market.
Spurred on by the release of Apple's first video-capable iPod in October last year, industry bods are predicting fat profits from video downloads.
The success of the iTunes store – shifting more than 3 million videos since launching two months ago – has got media moguls clamouring to catch a slice of the downloading action.
Disney-owned ESPN announced that they are looking into distributing some of its TV programming on the iTunes service, as have News Corp's Fox Filmed Entertainment network.