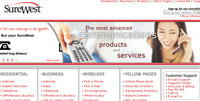 California based telecoms company, SureWest Communications, is set to become the first company in the USA to offer HDTV commercially over its Internet Protocol (IP)-based fibre-to-the-premise (FTTP) network.
The company have announced that it will be including high-definition networks HDNet and HDNet Movies in their high-definition television (HDTV) service set to launch this year.
"We are pleased to offer viewers in the Sacramento region the great variety of live and original news, entertainment and sports programming that can only be seen on HDNet and HDNet Movies," said Peter Drozdoff, SureWest's vice president of marketing.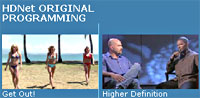 "Through our HDTV channel lineup and launch of HDTV over IP, we are showcasing our dedication to providing customers with the highest-quality programming, sharpest picture available and a variety of emerging video products," he added.
Quick to join the self-promoting, backslapping party, Mark Cuban, co-founder and president of HDNet, was quick to pipe in, "We are happy to be partnering with SureWest to deliver the HDNet networks to their customers in the Sacramento region and to be providing them with great original high-definition programming and exclusive day-and-date premieres of theatrically released movies."
HDNet and HDNet Movies currently broadcast news, sports, music and entertainment programming in 1080i high-definition format, with a widescreen 16×9 aspect ratio.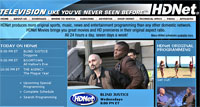 On HDNet, SureWest viewers can, err, thrill to original series like "HDNet World Report," "Face 2 Face with Roy Firestone" and "HDNet Concert Series," and if that lot doesn't set you packing your bags for Sacramento, there'll also be showing Warner's "Smallville" series and a load of live sports productions include Major League Soccer games.
HDNet Movies is the "exclusive home of day and date movie releases" presenting a wide selection of major studio's theatrical releases which are broadcast uncut, unedited and in their original aspect ratio.
To view HDNet and HDNet Movies, SureWest customers will need an HDTV set, a SureWest HDTV cable box and a subscription to the SureWest HD service tier.
And quite probably a SureWest HDTV t-shirt too.